Firecrackers
No house party on the Fourth of July or New Year's Eve would be complete without the surprising bang of a firecracker. As one of the most popular products at Shallowater Fireworks, the firecracker is a simple joy that can't be overlooked when shopping for fireworks in Texas. Available on a string, roll or as a bomb, our firecracker selection allows you to please those guests who love the simple, shocking surprise of a firecracker.
Please note that we have a larger assortment of fireworks than what you see on our site! The products seen below are just a sampling of what we carry. Visit our stand to see our full inventory!
Specially marked items are Buy 1 Get 1 Free, as well as Buy 1 Get 2 Free! Ask about our specials and deals when you stop by.
Black Cat 16,000 pc Roll
Black Cat 8,000 pc Roll
Black Cat 4,000 pc Roll
Black Cat 1,000 pc Roll
Black Cat "Lady Fingers"
Black Cat 2,000 pc Brick
Black Cat Anniversary Cracker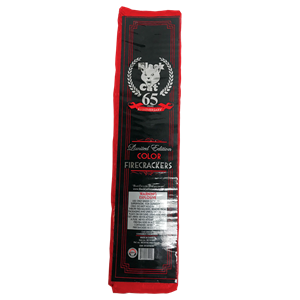 Black Cat Firecracker Bomb

Little Dynamite

M-150